The latest mini PC from Beelink is here! In our Beelink SEi 11 PRO review, we will be running some system and gaming benchmarks then trying some games and emulators to see how well they run.
Beelink SEi 11 PRO Review Video
Unboxing the Beelink SEi 11 PRO
We start off with the unboxing. Opening the box shows the user manual which is in multiple languages including English, German, Spanish and Italian. Underneath is the Beelink SEi 11 PRO mini PC which we will show in more detail shortly.
Inside the packaging is the power supply. We will include the correct adaptor for your country. There are two HDMI cables. One is short and is useful when mounted behind your TV or monitor. Next we have a mounting bracket for mounting behind your display.
There's a pack of screws for the bracket and for securing an internal 2.5" drive inside the mini PC.
And last but not least is a SATA ribbon which you use when installing the drive.
Overview of the Beelink SEi 11 PRO
The Beelink SEi 11 PRO mini PC measures 4.9 x 4.4 x 1.5 inches (12.6 x 11.3 x 4.0 cm) and weighs around 439 grams. On the front there are two USB 3.0 and a USB Type-C port for connecting peripherals to. There is a 3.5mm headphone port and the power button.
On the back of the mini computer there is a gigabit ethernet port, two USB 2.0 ports and two HDMI ports for dual monitor display.
The bottom of the mini PC can be opened to upgrade the RAM and SSD, as well as for installing the internal 2.5" HDD or SSD.
Beelink SEi 11 Technical Specifications
* In our tests we ran the Cinebench benchmark for 10 minutes and measured the fan noise and temperature. We saw a maximum temperature of 60 degrees, and fan noise of 55 dB. This is tested in our office environment of around 23 degrees and 40 dB.
System Benchmarks
We start the system benchmarks with PassMark.
PassMark
PassMark pushes the CPU, GPU, RAM and storage to their maximum in a series of tests. At the end of the benchmark we got a score of 4118. We will be comparing the results with other mini PC's after the benchmarks.
PCMark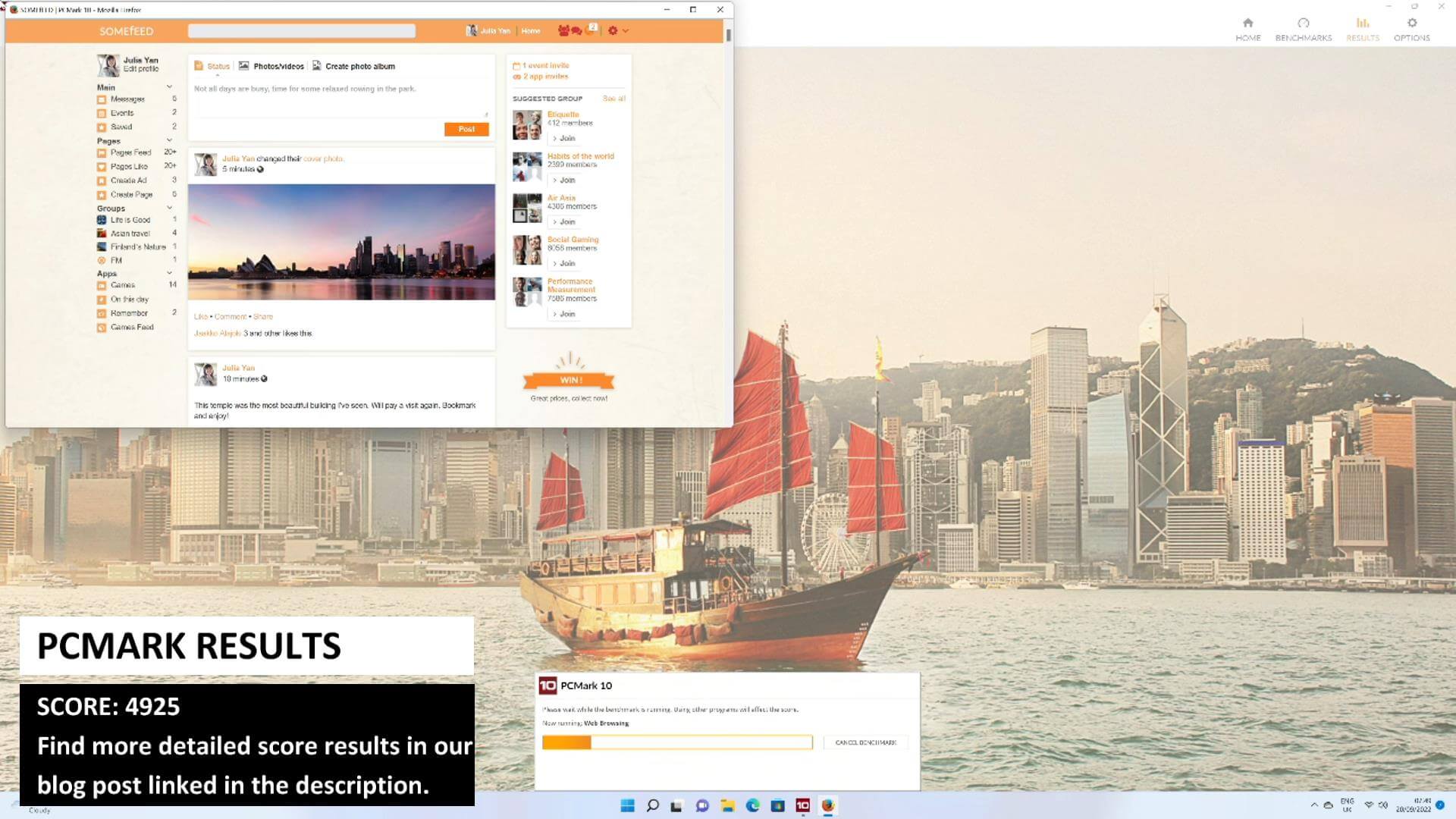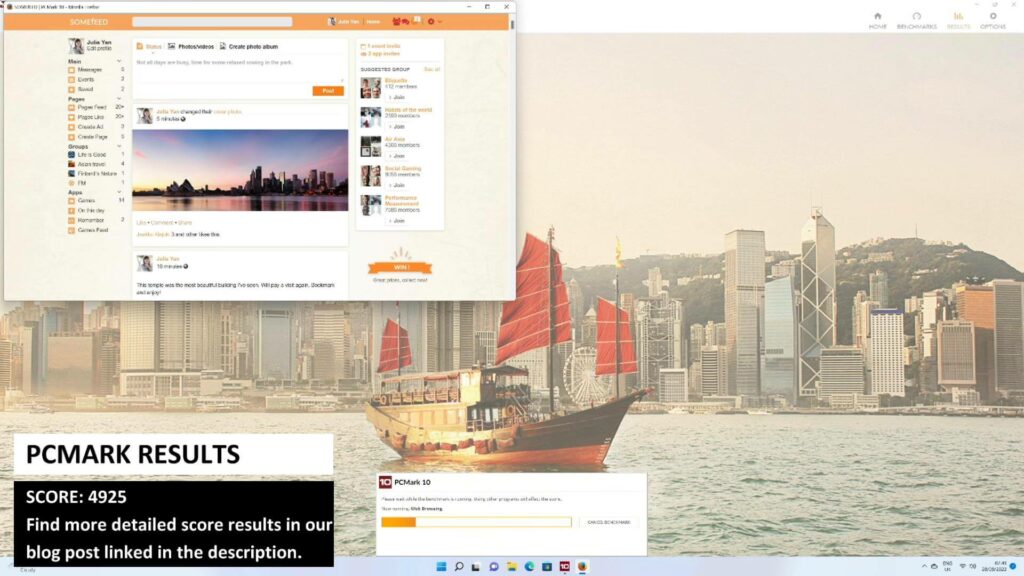 PCMark is a series of more natural tests covering day to day tasks from web browsing to image processing. We got a final score of 4925 with good results across the individual test categories. You can view them in more detail below.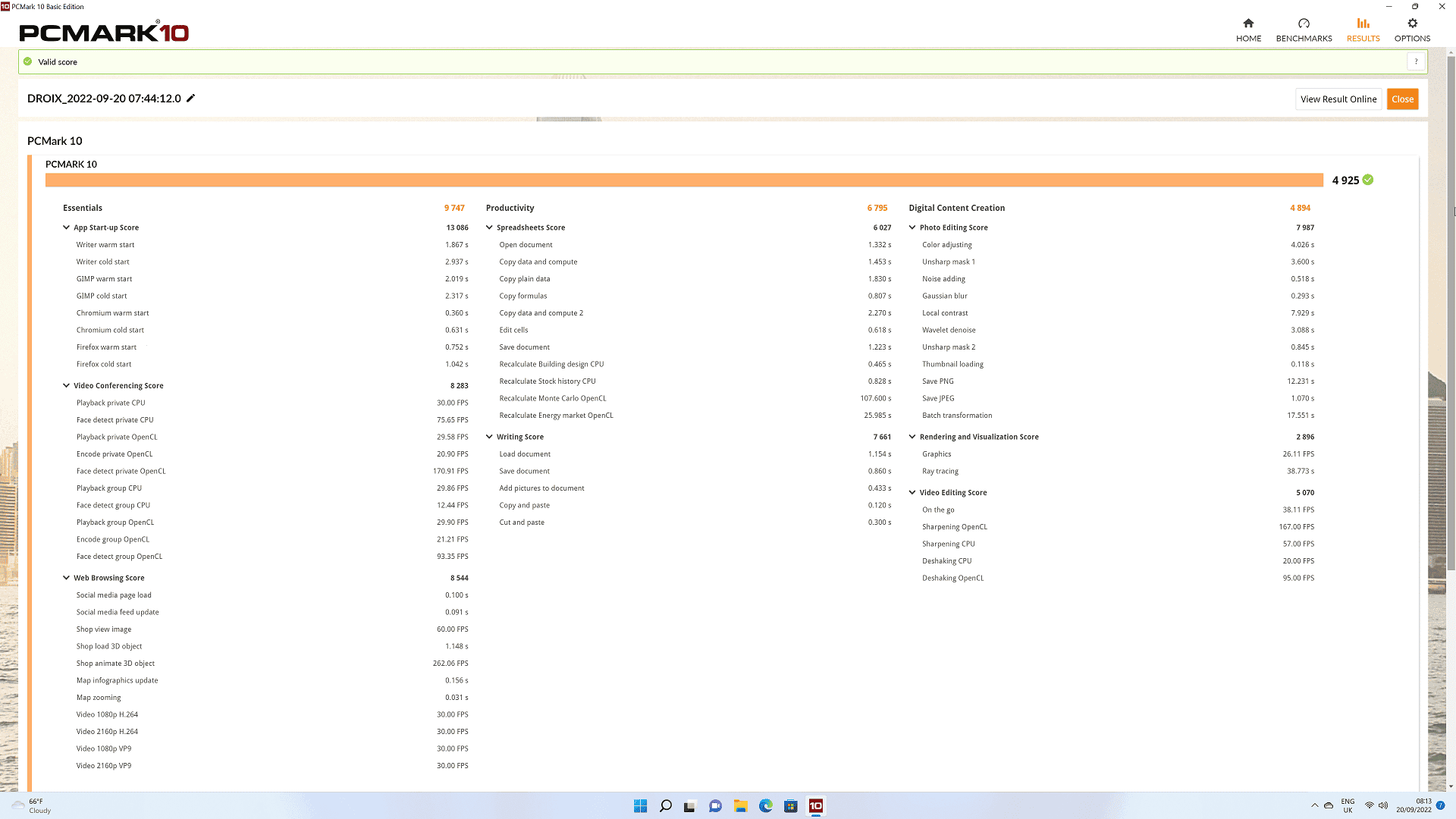 Cinebench
Cinebench tests the CPU to see its performance with either single or multi-core tests. In the multi-core test we got a score of 4906, roughly equivalent to the Intel i7-1165G7 used in some handheld gaming PC's.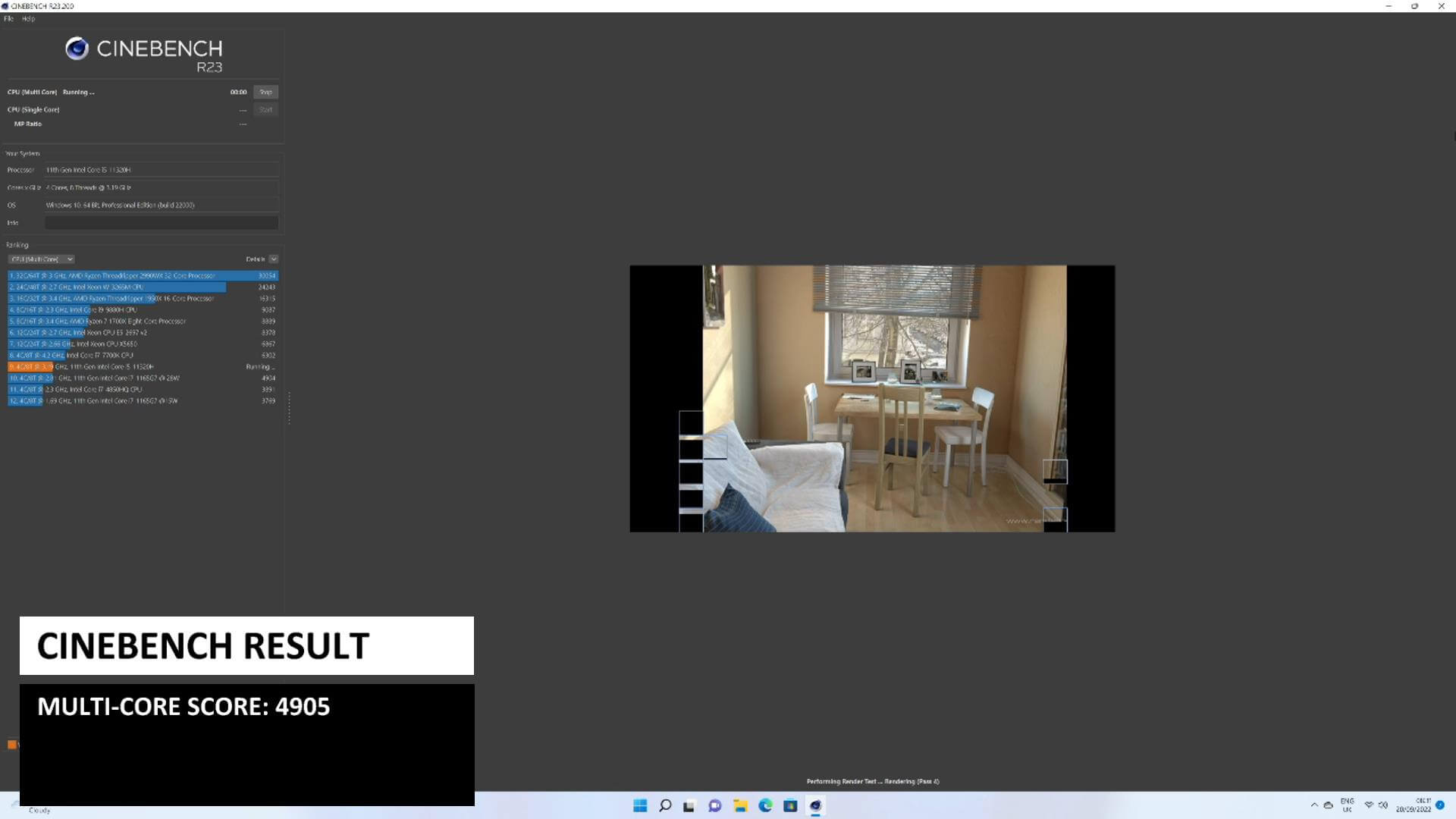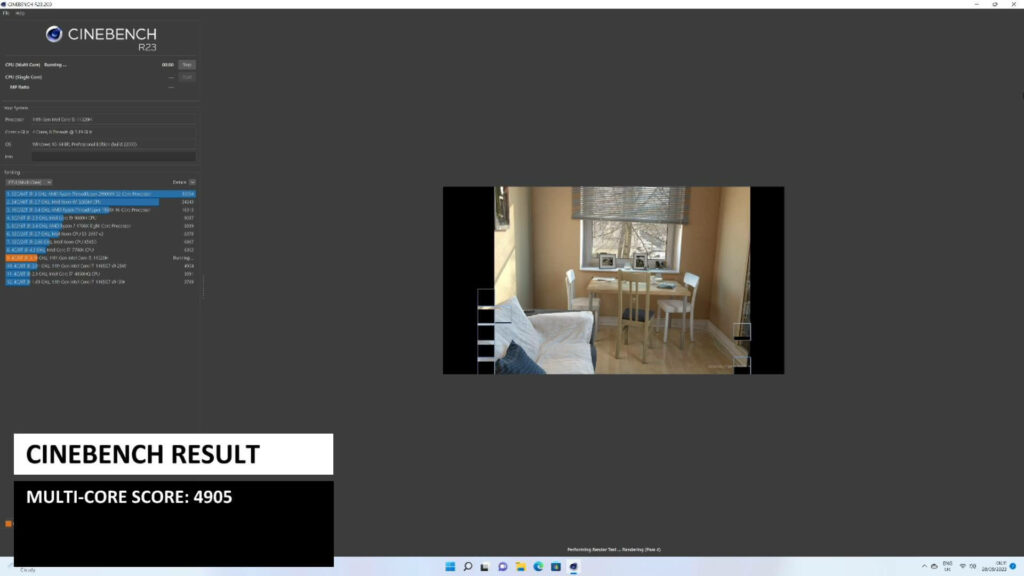 3DMark
3DMark tests the CPU and GPU to see how well they work together in video processing tasks. We got a score of 1402 which is about average for this processor.
CrystalDiskMark
CrystalDiskMark runs a series of tests on the storage to see its performance across different read/write patterns. We got a highest read speed of 2490 and highest write speed of 1933 MB/s. Both are very good scores, amongst the highest in this price range.
Benchmark Summary
Compared to the previous Beelink SEi 10 i5 model we can see a clear difference in score results across the system benchmarks. There is a 57%, 30% and 66% difference on the first three tests. We can see SSD speed is about the same for reading and the SEi 10 a little lower on write speeds. Overall there is a great increase in performance if you had the 10th generation model.
Compared to the higher priced AMD equivalent with the BEELINK SER 4, we can see that the SER4 has between 5 to 30% difference in scores over the SEI 11. It is Intel vs AMD so there will be processes that each are specifically faster at. A good example is Cinebench on which AMD processors are usually faster than Intel. If you want to save some money, the SEI 11 PRO is a good option. And you can save even more with our 5% discount code 11PRO5OFF when used on the checkout.
Gaming Benchmarks
The Beelink SEI 11 PRO is capable of gaming so we will continue our Beelink SEi 11 PRO review with a few gaming benchmarks to see how well it performs.
Forza Horizon 5
We start off with Forza Horizon 5 and we are running the benchmark at 720P on the Very Low graphics settings. At the end of the benchmark we get an average score of 59 frames per second across the benchmark which is good for an Intel processor.
Street Fighter V
Next we are running Street Fighter V at 720P on the Maximum graphics settings. We are getting a solid 60 frames per second which is great to see. We tried it at 1080P and saw around 34 frames average at the end of the first match. You could either lower the graphics, or keep it at 720P with the maximum graphics.
Final Fantasy XIV
We are running the Final Fantasy XIV benchmark at 720P on the maximum graphics settings. We got a final score of 4923 which is very good. This is roughly the same performance level as the AYANEO 2021 at 25W TDP to compare.
Shadow of the Tomb Raider
Next we are running Shadow of the Tomb Raider at 720P on the Low graphics settings. At the end of the benchmark we get an average frames per second of 44. By limiting the frame rate to 30 FPS you should for the most part have a very enjoyable frame rate.
Cyberpunk 2077
And to really push this mini PC we are running the Cyberpunk 2077 benchmark at 720P on the Low graphics settings. This is a highly demanding game and it shows with an average frame rate of 25 frames per second which is very respectable.
Gameplay Tests
We see from the benchmark tests that the Beelink SEi 11 PRO, while not a gaming mini PC, is capable of playing some games at decent frame rates. We will take a look at some games with playable graphics settings to get a more real life usage experience.
Teenage Mutant Ninja Turtles Shredder's Revenge
We are running TMNT Shredder's Revenge at 4K resolution at the standard graphics levels. It is not a highly demanding game and even at 4K it is not using much processing power and runs a solid 60 frames per second.
Dead Cells
Next we are checking out Dead Cells which again is running at 4K although internally it is a lower resolution. Again we see a solid 60 frames per second and there are no issues at all
You Suck At Parking
You suck at parking just arrived on Xbox Game Pass so I thought to check out something new to see how well it runs. We are running at 1080P on standard graphics and are getting a solid 60 frames per second. At 4K resolution we were getting around the 30's.
Metal Hellsinger
And another brand new game is Metal Hellsinger. This is a more demanding game so we did have to lower the resolution to 720P and have the graphics on Low for a more stable 30 frames per second, but you can squeeze a mix of Low and Medium to improve the visuals a little.
Emulator Tests
A brief look at some emulation now. All the consoles up to PS1 and Dreamcast era will work just fine so we will take a look at some more recent systems. All emulators are running at 720P resolution.
PS2
We had no issues playing PS2 games on PCSX2. Everything we tried ran at full FPS with barely any slowdown. You can increase the rendering resolution and other graphics tweaks to improve the graphics quality.
Citra
For Citra, you will find that some games will run better than others. Sonic Generations for example will start off slow as the shader cache is being generated in real time, and when completed the frame rate will be fairly stable.
Dolphin
Emulation on Dolphin looks to be spot on. We tried a few different games and had no major issues, you might find one or two problem games but nothing major..
PSP
We are trying God of War on the PSP emulator PPSSPP. For the most part we get a solid 60 frames per second. We did have rare minor drops in frame rates but definitely nothing that would affect playing the game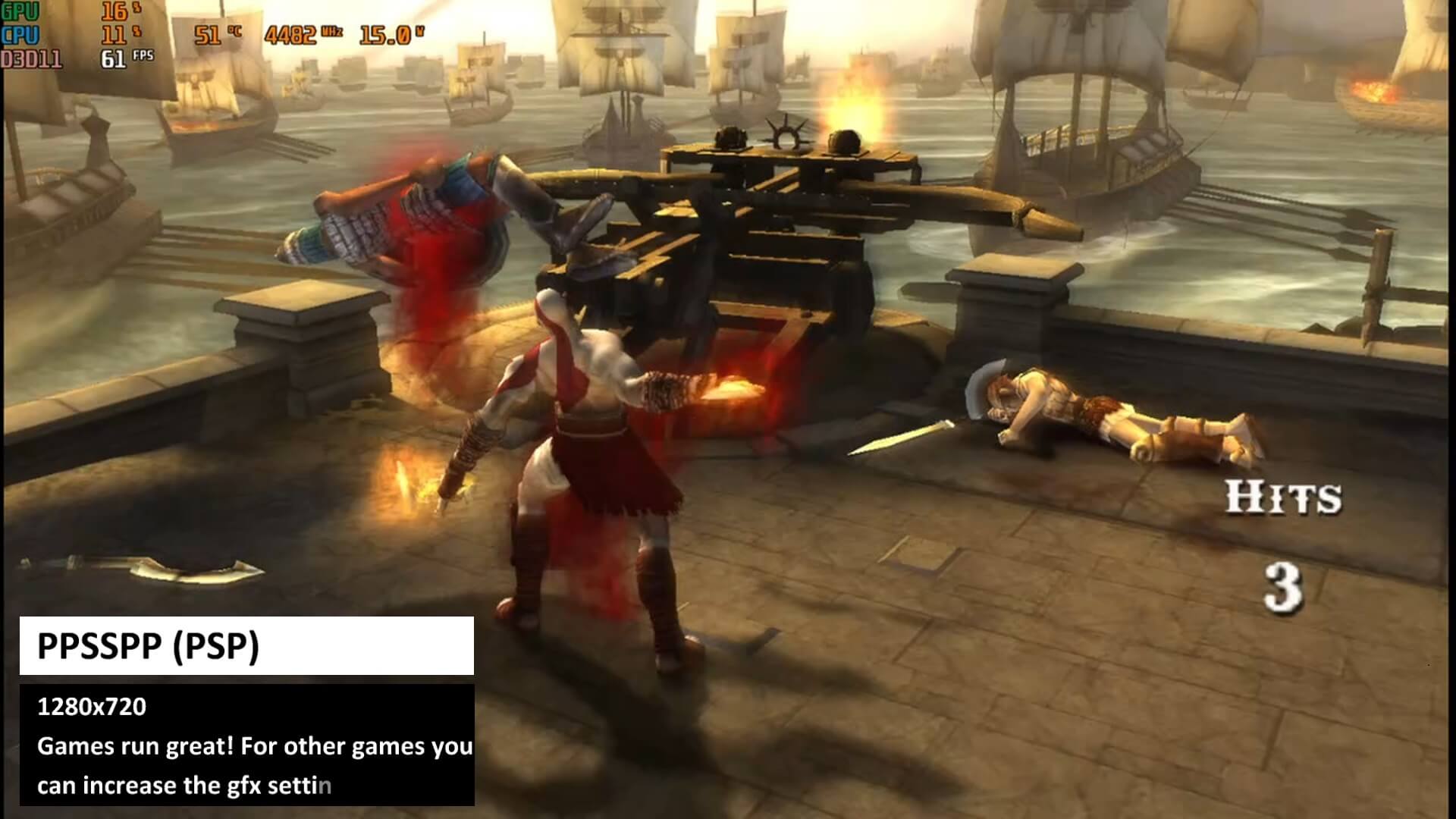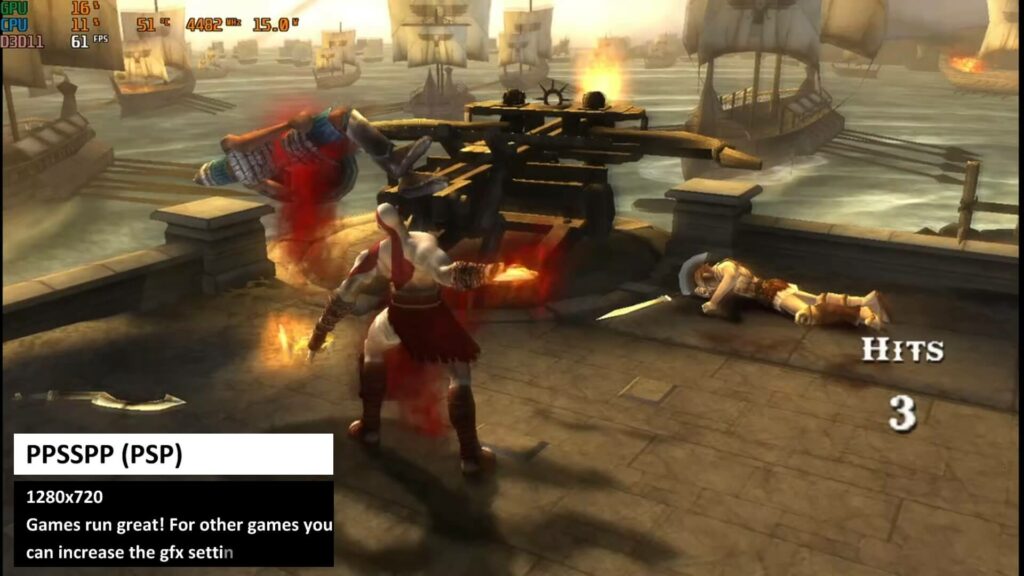 PS3
And for the PlayStation 3 it will definitely depend on if the game is compatible and how well it performs. We are running Wipeout HD with a 30 FPS limit and do still get occasional frame drops, especially if there is a lot of shader cache generation going on. Other games may fare better but you will find games sluggish overall.
Where to buy the Beelink SEi 11 PRO?
You can save 5% when you buy the Beelink SEi 11 PRO using the discount code 11PRO5OFF. We stock a wide range of mini PC's from budget to high-end gaming.
That wraps up our Beelink SEI 11 PRO review, we hope you have found it useful. Let us know in the comments what you think of this mini PC!