The GPD WIN Mini pre-orders are now open! Be the first in line for 2023's must have portable gaming PC with a clamshell design and OCuLink port!
When it comes to portable gaming, the GPD WIN Mini stands tall as a true game-changer, offering an unparalleled blend of power, performance, and convenience. At the heart of this mobile gaming PC marvel lies an AMD Ryzen CPU that takes gaming to new heights. With options like the AMD Ryzen 7 7840U, boasting 8 cores clocked up to 5.1GHz, or the Ryzen 5 7640U with its 6 cores running at up to 4.9GHz, the GPD WIN Mini ensures that you're not just playing games, you're immersing yourself in them.
Gaming is all about visuals, and the GPD WIN Mini portable gaming PC doesn't disappoint. With a choice between the AMD Radeon 780M and Radeon 760M graphics, you're in for a treat on the 7″ LTPS High-Refresh Display. The 12 Compute Units and clock speeds of up to 2700MHz ensure that every scene, every frame, and every detail is presented with stunning clarity. Whether you're exploring fantasy realms or engaging in high-octane battles, the GPD WIN Mini's graphics prowess transports you right into the heart of the action.
Gaming isn't just about speed; it's about space too. The GPD WIN Mini comes equipped with up to a massive 32GB LPDDR5 RAM, ensuring seamless multitasking and a smooth gaming experience. And with storage options of up to 2TB PCIe 4.0 NVMe, you'll never have to compromise on your game library again. From AAA titles to indie gems, your entire gaming universe can travel with your portable gaming computer, ready to be accessed at a moment's notice.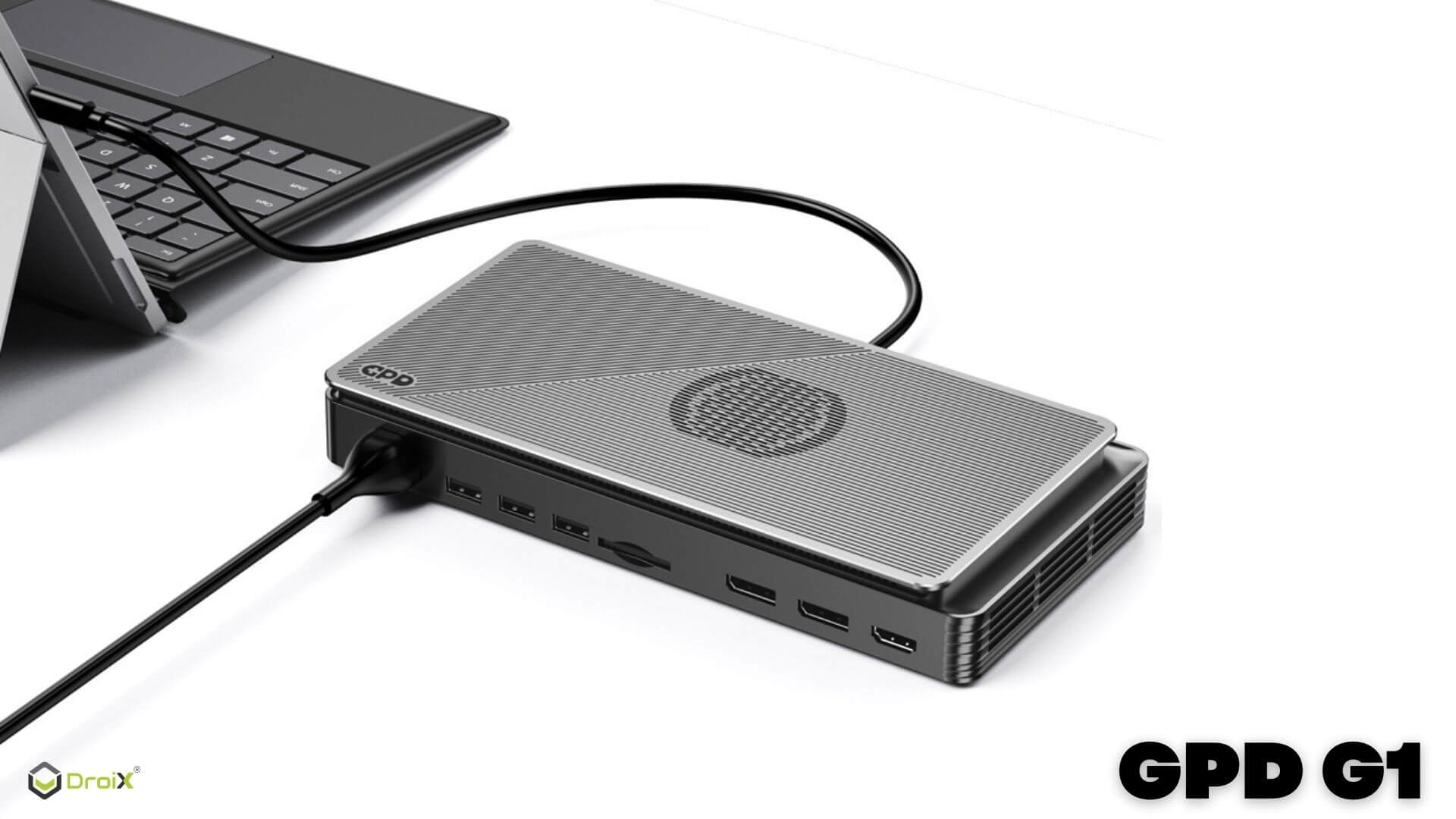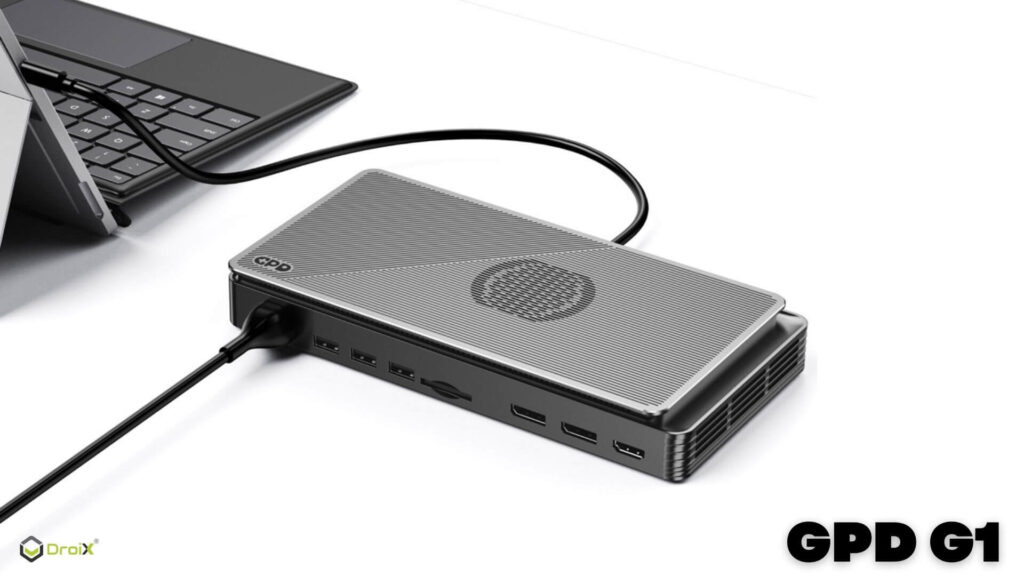 But what if you're yearning for an even more immersive experience? The GPD WIN Mini has you covered. With its OCuLink port, you can take advantage of the GPD G1 eGPU Docking Station, transforming your handheld device into a gaming powerhouse. Enjoy enhanced graphics, increased frame rates, and the ability to push your gaming limits further than ever before. This dynamic duo opens up a world of possibilities, bringing desktop-grade compact gaming PC to the palm of your hand. Learn more about it in our full GPD G1 eGPU docking station review here.
The GPD WIN Mini handheld gaming computer isn't just a gaming device; it's a gateway to a world of unparalleled gaming experiences. With its AMD Ryzen CPU, Radeon graphics, generous RAM and storage, and the potential of the Oculink port and GPD G1 eGPU Docking Station, it's a true force to be reckoned with. Elevate your gaming on-the-go and be first in line with the GPD WIN Mini pre-orders, immerse yourself in the future of portable gaming!