A NUC Mini PC is a small, compact computer developed by Intel. It provides a complete PC experience in a small form factor, featuring powerful processors, memory, and storage options. NUCs are popular for their versatility and are used for various purposes, such as home entertainment, gaming, and productivity. They offer a space-saving solution without compromising on computing power, making them an ideal choice for those who want a compact yet capable computer.
Mini PCs are perfect for travelers seeking convenience and entertainment while on holiday. Their compact size and lightweight design make them easy to carry in a travel bag without adding excessive weight. Once you arrive at your destination, you can effortlessly connect the mini PC to the hotel room's TV or monitor, thanks to their versatile connectivity options. This allows you to enjoy your favorite movies, shows, and media instantly, creating a personalized entertainment hub wherever you go.
Moreover, mini PCs offer the advantage of having all your data readily accessible. Whether it's important documents, work files, or cherished photos, you can store them on the mini PC's storage drive and access them conveniently during your trip. This eliminates reliance on external drives or cloud storage, providing greater control and security over your personal data. With their portability, entertainment capabilities, and data accessibility, mini PCs are a fantastic choice for travelers looking to have all their entertainment and essential data at their fingertips while exploring the world.
Best NUC Mini PC for Summer 2023
We're going to be taking a look at the best NUC Mini PCs that you can buy to get ready for your summer holidays. No matter where you're jetting or setting off to, don't go anywhere without your Mini PC, the ultimate hotel companion. This guide will look at the best Mini PC in a few different categories. Best for Streaming Content , Gaming, Budget and Workstation for those who still gotta get stuff done on holiday.
Best Streaming Mini PC for Summer Holidays 2023 – Minisforum UM690
The Minisforum UM690 is the perfect Mini PC to take on holiday for streaming shows and movies, and it excels as a media center. Despite its compact size, the UM690 packs the power of a standard desktop computer. With an AMD Ryzen 9 6900HX processor, 8 cores, and 16 threads running up to 4.9GHz, it delivers excellent high performance, making it ideal for demanding workloads.
This Ryzen Mini PC offers ample memory and storage options, with up to 64GB DDR5 RAM and a 2TB M.2 2280 PCIe 4.0 SSD. It also has space for an additional 2.5″ SATA HDD/SSD for extra storage. The UM690 supports dual displays up to 4K 60Hz via its two HDMI ports, or you can connect a single 8K 60Hz display using the USB 4 Type-C port. With multiple USB ports, including USB 4 and USB 3.2 generation 2, you can easily connect peripherals and enjoy fast data transfer speeds.
In terms of connectivity, the UM690 offers high-performance 2.5 Gigabit Ethernet for wired connections, along with WiFi and Bluetooth via the M2 2230 port for wireless connectivity. This ensures reliable and secure data transfer. With its powerful performance, compact form factor, and versatile connectivity options, the Minisforum UM690 is the best choice for those who need high performance in a small package. Whether you're streaming movies, gaming, or using it as a media center, the UM690 offers a fantastic experience while taking up minimal space.
Pros:
High Performance: The UM690 features an AMD Ryzen 9 6900HX processor and AMD Radeon 680M graphics, providing excellent performance for demanding workloads and gaming.
Compact Form Factor: Its small size allows for easy portability, making it convenient to take on holiday and set up in different locations.
Versatile Connectivity: With dual HDMI ports, USB 4 Type-C, and USB 3.2 ports, you have flexibility in connecting multiple displays and peripherals.
Ample Memory and Storage: The UM690 offers up to 64GB DDR5 RAM and a 2TB M.2 PCIe 4.0 SSD, providing ample space for data storage and smooth multitasking.
Reliable Connectivity: The inclusion of 2.5 Gigabit Ethernet, WiFi, and Bluetooth ensures fast and stable network connections for both wired and wireless usage.
Cons:
Limited Expandability: While the UM690 offers sufficient storage options, its compact size limits the ability to add additional components or upgrade certain hardware aspects.
Cooling: The compact form factor may result in less effective cooling compared to larger desktop computers, potentially leading to higher operating temperatures under heavy workloads.
Price: The high-performance specifications of the UM690 may come at a higher price point compared to other Mini PCs, which could be a consideration for budget-conscious users.
Best Gaming Mini PC for Summer Holidays 2023 – Beelink GTR6
Are you planning a holiday but don't want to compromise your gaming experience? Look no further than the Beelink GTR6 Mini PC. Packed with powerful hardware, this compact device ensures you can take your gaming adventures with you wherever you go. Let's explore why the Beelink GTR6 is the best gaming Mini PC for your holiday getaway.
The Beelink GTR6 Mini PC is equipped with an AMD Ryzen R9 6900HX Processor, an 8-core, 16-thread powerhouse running at up to 4.9GHz. Complementing the processor is the high-performance Radeon 680M GPU, capable of reaching frequencies of up to 2.4GHz. These specifications ensure smooth gameplay and stunning visuals, even for the most demanding games.
In terms of memory and storage, the Beelink GTR6 provides ample options. With support for up to 64GB of DDR5 RAM and a spacious 2TB M.2 NVMe SSD, you'll have enough space to store your favorite games, media files, and more. The mini PC features four HDMI video ports with 8K 60Hz support, allowing you to connect multiple displays and experience your games in breathtaking detail.
Pros:
Small form factor: Measuring less than 5 inches, the Beelink GTR6 Mini PC is highly portable and won't take up much space in your luggage.
High-performance AMD Ryzen 9 CPU and Radeon 680M graphics: The combination of a powerful processor and graphics card ensures smooth gaming experiences and stunning visuals.
Supports up to quad displays and 8K resolution: With four HDMI ports, the GTR6 allows you to enjoy gaming on multiple screens with incredible detail.
While the Beelink GTR6 offers an exceptional gaming experience, it's essential to consider a few potential drawbacks:
Cons:
Limited storage expansion: Although the GTR6 supports ample storage, its compact design may limit the possibility of adding additional internal storage drives.
Higher price range: The high-performance specifications of the GTR6 come at a premium price compared to other gaming Mini PCs.
Best Budget Mini PC for Summer Holidays 2023 – NucBox 5
Are you searching for a highly portable and compact device to accompany you on your holiday? Look no further than the GMKtec NUCBOX5 Mini PC. This remarkable device is perfect for browsing, streaming, and general tasks, making it an excellent choice for those seeking a small-footprint, portable solution.
Equipped with an 11th generation Intel Celeron N5105 processor, the NUCBOX5 delivers solid performance while maintaining an energy-efficient power profile. Its efficient power usage not only saves you money during long periods of use but also provides sufficient power for daily tasks like online shopping, streaming, and word processing.
The highlight of the NUCBOX5 is its size. Measuring just approximately 72mm72mm44.5mm, this mini PC can fit in the palm of your hand. Whether you're in a small room, office, or point-of-service, the compact design ensures it can easily fit into any space.
Despite its small size, the NUCBOX5 doesn't compromise on performance. It features 8GB of fast DDR4 RAM and an expandable M.2 SATA SSD for speedy application loading. Additionally, it supports up to two 4K monitors simultaneously at 60Hz, allowing for enhanced productivity.
Pros:
Compact size: The NUCBOX5 is one of the smallest PCs available, making it highly portable and easy to carry.
Powerful processor: With the fastest processor in the budget mini PC range, it delivers reliable performance for various tasks.
Multiple connectivity options: The mini PC includes fast WiFi 6, Gigabit Ethernet, and Bluetooth 5.2, ensuring excellent connectivity for all your needs.
Dual monitor support: With two HDMI ports, you can connect two 4K monitors simultaneously, enhancing your productivity.
Cons:
Limited gaming capabilities: While the NUCBOX5 can handle older games and classic console emulators, it may not be suitable for playing high-end AAA games.
Limited storage: The device supports up to 1TB of SSD storage, which may be insufficient for users with extensive storage requirements.
Best Workstation Mini PC for Summer Holidays 2023 – Beelink SEi 12 Pro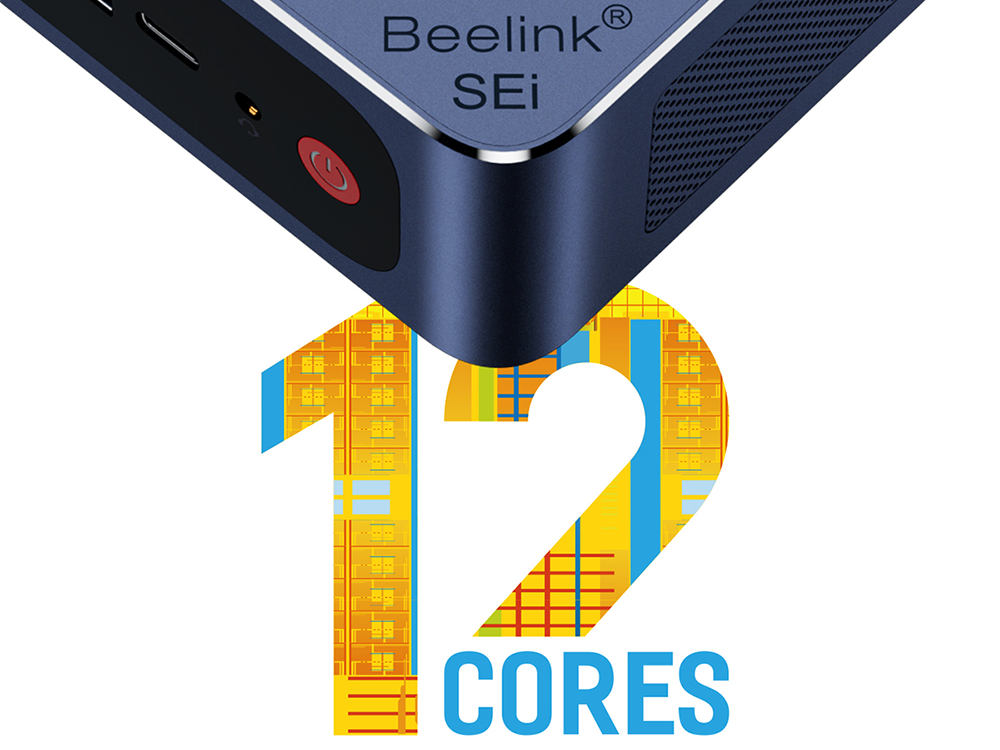 The Beelink SEi 12 PRO mini PC is a perfect workstation companion for those looking to maintain productivity while on holiday. This compact device delivers high-performance capabilities and reliable functionality in a small form factor, making it an ideal choice for both work and leisure.
Available in two processor models, the Beelink SEi 12 PRO offers the Intel i5-1240P and the more powerful Intel i7-1260P. With up to 64GB DDR5 RAM and up to 2TB m.2 2280 NVMe SSD storage, this mini PC ensures smooth multitasking and ample space for your work-related files and applications.
Connectivity options are abundant with the Beelink SEi 12 PRO. It features two HDMI ports and a Thunderbolt 4 USB Type-C port, enabling triple monitor support for enhanced productivity. Additionally, the mini PC supports WiFi 6, Bluetooth 5.2, and 2.5 gigabit Ethernet, ensuring fast and reliable data transfer whether you're wired or wireless.
Pros:
Choice of Intel i5 or i7 processors for powerful performance
Supports up to 64GB DDR5 RAM for smooth multitasking
Thunderbolt 4 USB port allows for external graphics card connection
Cons:
Not as high-performing as some AMD-based gaming mini PCs in the same price range
With its compact dimensions of 4.9 x 4.4 x 1.6 inches (12.8 x 11.3 x 4.2 cm), the Beelink SEi 12 PRO mini PC is highly portable, making it easy to carry with you on your holiday adventures. Its high-performance capabilities, extensive connectivity options, and compact design make it an excellent choice for individuals who want to stay productive while enjoying their vacation.
So you've seen the best of Mini PCs to take on holiday this year. Still not sure what to get? Take a look at last year's options below to help you decide!
Best NUC Mini PC for Summer 2022
A question we sometimes get at DroiX is: "What is an NUC?". The short answer is, it's a PC – a mini PC. The long answer? Read on to find out…
What IS an NUC?
An Intel NUC is a specialized computer with an emphasis on being as small as physically possible.
The term "NUC" was coined by Intel in around 2012-2013. It stands for "Next Unit (of) Computing" and is used to describe a series of extremely small motherboards with a built-in CPU and an an external power supply. Most models also come with some form of built-in fan, and a VESA mount on the case they're housed in.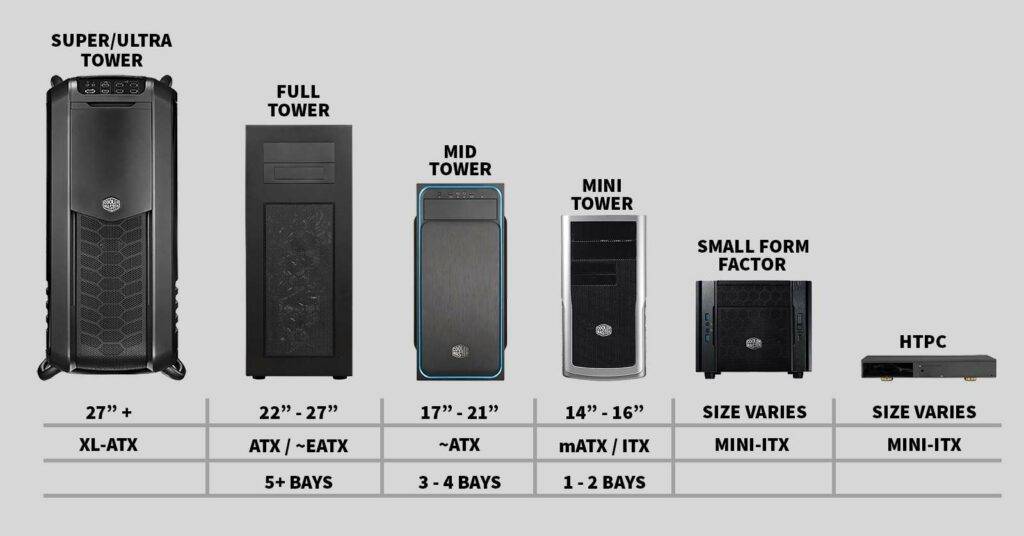 NUCs are far, far smaller than your average desktop with a length/width comparable to that of a mobile phone in most cases (although they'll understandably be thicker).
In terms of performance, the majority of NUC use laptop processors, and are often devoid of discrete GPUs. With this in mind, their performance is more comparable to that of a laptop. Although there are a few models that make use of desktop processors or even discrete GPUs.
Reccomended NUCs
Universally, the strength of an NUC lies in their ease of setup and small size enabling them to fit comfortably in many environments. This makes them an appealing option for home offices, media centres, or enterprise environments where you require a large number of computers to be running simultaneously (schools, offices, etc.).
A common misconception around NUCs is that, because of the term "Intel NUC", one might assume that they need to purchase one directly endorsed by Intel.
This is not the case, as there are numerous third parties who manufacture high-quality mini computers/NUCs. Here's a few that we sell on our store (click the model name in the heading to go to the page). But if you'd like to browse more, click here to check them out!
We'd like to highlight a few NUC's to get you started on your research into purchasing your first one! These are good starting points if you're unsure as to what you're looking for in particular in a PC.
DroiX Proteus 10S & DroiX Proteus 10
The DroiX Proteus 10 and 10S are mini PC's powered by 10th generation Intel processors. The 10 makes use of an i5-10310U, and the 10S makes use of an i7-10510U.
The Proteus is intended to be a successor to our very popular DroiX CK1 mini PC, providing a balance of size and power, as well as having a comparable feature-set as well. With dual monitor support, six USB-A ports, a USB-C port (data transfer only) and a 3.5mm headphone jack, the Proteus is a highly flexible design that excels as a workstation for a home office, or just a general purpose computer in any environment.
The Proteus also features adjustable antennae on the rear, granting the device slightly better wireless connectivity (although as with all devices, we wholeheartedly recommend a direct ethernet connection over Wi-Fi whenever and wherever possible/practical).
Learn more about the DroiX Proteus 10S & DroiX Proteus 10 in our DroiX Proteus 10S and DroiX Proteus 10 review. Or check out the video below for more information.
[Video] DroiX Proteus 10S and DroiX Proteus 10 Review
---
Minisforum X35G
The Minisforum X35G is a mid-range mini PC powered by an Intel Core i3-1005G1. The X35G is a great option for if you're looking for something to act as a media centre for the house and home, or if you're looking for a home office PC but are constrained by a budget.
Uniquely, the X35G comes with an option to include 16GB of Intel Optane RAM. In short, this means that the CPU "plays nicer" with the RAM and thus provides small boost in actual processing power.
To learn more about the Minisforum X35G we wholeheartedly encourage you to check out our video review below for more information.
[Video] MinisForum X35G Review
---
Beelink U55
The U55 is a more budget-conscious mini PC powered by an older Intel Core i3-5005U CPU. With a standard smattering of USB ports (including an SD-card slot), the U55 makes a great option for those who need a mini PC for online shopping, sending emails, or other low-intensity tasks.
As you would expect of a budget model, there is not a great deal to say here. We at DroiX sell cheaper models than this such as the Beelink T34 and the DroiX T12, however, those are more geared towards consumers on a hyper-strict budget, or those that require a special use case.
---
Specific Categories
We have also created a collection of handy categories that you can use to browse PCs based on what their recommended use case.
Need a PC for general use in the home? A family PC for streaming, online shopping, sending emails and the like? See here for our list of mini PC's for casual usage.
Need a PC for work? Perhaps you need a PC for graphic design, or for processing spreadsheets. See here for our list of mini PC's we consider best for the office, home office, or enterprise environment.
Need a PC for gaming? Maybe you lack the space for a full-sized gaming PC, or perhaps you're interested in creating a retro gaming emulation hub. See here for a list of our recommended mini PC's for gaming.
We also have a general overview of mini pc's that are perfect for casual usage, work, and gaming, in case you'd like to browse a wider selection.
Does an NUC have to use Intel?
Technically… Yes. Practically, no! While a device with an AMD processor technically isn't an NUC, it can still functionally be the exact same – a small form-factor PC.
While the term "NUC" belongs to Intel. Nowadays it is often broadly used to describe similar kinds of mini PC's much like how "Google" is used to describe the act of searching something on the web, or how brands can potentially lose their trademark if they become too ubiquitous in a market.
We sell a fair few AMD-powered Mini PC's. Take a look below if you're interested!
Conclusion
It's the combination of price, performance, and overall flexibility that lead us to feel that the DroiX Proteus is the best mini PC for summer 2021. Whether you pick the 10S or the 10, you'll be getting a mini PC that works perfectly as a daily driver, but can also double as a media centre, enterprise IT solution, retro gaming PC, and more!
We hope you've found this short blog post regarding NUC's helpful. If there's anything we missed or if there's anything else you'd like to see us cover, please feel free to leave a comment, or send us an email at [email protected], and we'll be happy to help!
In addition, if you didn't already know, at the time of publishing, the DroiX A To Z Summer Sale is now live! With savings of up to £100 available on selected products (including NUC's/Mini PC's)! Check it out here:
Until next time!