AYA NEO Geek 1S: The Ultimate Evolution of Portable Gaming
The Dawn of a New Gaming Era
In a world where mobility merges with powerhouse performance, the AYA NEO Geek 1S emerges as a beacon of innovation. Gaming has never been more exciting or accessible. With this portable gaming PC, you're not confined to a room; you're free to explore the world while staying connected to your favourite virtual realms.
The Beating Heart: An Unparalleled CPU
Central to this mobile gaming PC's prowess is the
AMD Ryzen 7 7840U
CPU. This behemoth of a processor, boasting 8 cores and 16 threads, can throttle up to a phenomenal 5.1GHz, ensuring every application runs smoothly. Whether you're deep in an RPG or multitasking between games and work, your experience will remain seamless.
Immersive Graphics with Radiant Details
When it comes to gaming, visual appeal is paramount. The
AMD Radeon 780M
GPU ensures that you won't just play the game; you'll live it. Dive into intricate game worlds, experience intense battles, and lose yourself in the unparalleled beauty that this handheld gaming computer delivers with every frame.
A Display That Captures Every Nuance
A display can make or break a gaming experience. With the AYA NEO Geek 1S, you're treated to a 7″
IPS
Slim-bezel screen that illuminates every corner of your game world. The 500 nits brightness ensures clarity even in well-lit environments. Choose the resolution that suits you best, be it the 800P for casual gaming or the 1200P for the more graphic-intensive adventures.
Memory & Storage: The Backbone of Performance
Every game, every application, relies on adequate RAM. With choices between 16GB or 32GB LPDDR5X 7500
MT/s
(calibrated to 6400 for maximum compatibility), this portable gaming computer guarantees rapid load times and fluid transitions. Storage-wise, whether you prefer the nimbleness of 512GB or the vastness of 2TB M.2 2280
PCIe
4.0 SSD, your needs are covered. The flexibility to expand up to 8TB means your game library can grow without bounds.
Ergonomics and Aesthetics in Harmony
The meticulous design of the AYA NEO Geek 1S is evidence of engineering genius. With dimensions of 10.4 x 4.1 x 0.87 inches, it's ergonomically perfect for extended play sessions. Inspired by the tranquil "Baby Sleeping Position", this grip design ensures that gamers can engage for hours without discomfort. And with no screws visible, the device's aesthetic appeal is immaculate, available in tantalizing shades of Sky White and the mesmerizing Nebula Purple.
Heat: The Enemy Vanquished
Every seasoned gamer knows the threat of overheating. But the AYA NEO Geek 1S is prepared. With its advanced cooling system comprising a 3+1 three copper tube, a generous copper sheet, and a pioneering graphene patch, your gaming sessions remain uninterrupted, with heat effectively dissipated.
Precision Controls: Elevate Your Gameplay
Precision is the difference between victory and defeat. The Hall sensor analogue sticks ensure every movement is accurate, devoid of dead zones or drift. The fuselage gyroscope adds another dimension to gameplay, making certain games even more immersive. Feel the intensity with the dual X-axis linear motors, pulling you further into the heart of the action.
Connectivity: The Bridge to Limitless Possibilities
This compact gaming PC doesn't skimp on connection options. With two USB 4 Type C ports, data transfer and charging are lightning-fast. The compatibility with
the
GPD G1 eGPU
docking station hints at the limitless potential for graphics enhancement. The additional USB 3.2 Type C port, the traditional 3.5mm headphone jack, and the rapid 300MB/s micro-SD card slot ensure you're equipped for any situation.
Sound & Security: Hear and Be Heard
The dual high-powered speakers offer an auditory experience that's as captivating as the visual display. Dive deep into game worlds with soundscapes that transport you to other realms. Security is paramount, and with the power button doubling up as a fingerprint sensor, your data and games remain exclusively yours.
Connect & Play On-the-Go
Advanced connectivity options, including
Wi-Fi 6E
and Bluetooth 5.2, ensure that you're always online. Dive into multiplayer battles, stream your gameplay, or simply download the latest gaming title. Backed by a robust 50.25Wh battery, gaming marathons are not just possible; they're a given.
Intuitive OS for Today's Gamer
Running on Windows 11 64-bit Home Edition, the AYA NEO Geek 1S isn't just a gaming gadget; it's a full-fledged computer. Access the latest software, applications, and, of course, games. With a modern, user-friendly interface, your portable gaming experience is intuitive, streamlined, and utterly enjoyable.
To wrap up, the AYA NEO Geek 1S stands as a testament to what's possible when innovation meets passion. It's more than just a gaming device; it's a statement, a commitment to a future where gaming knows no bounds. Embrace the future. Embrace the AYA NEO Geek 1S.
Pros:
Powerful Performance: Equipped with the AMD Ryzen 7 7840U CPU and Radeon 780M GPU, the AYA NEO Geek 1S offers top-tier processing and graphics capabilities in its category.

 

Ergonomic Design: The "Baby Sleeping Position" grip ensures extended gaming sessions are comfortable, a feature not common in many handheld gaming PCs.

 

Expandable Storage: With the ability to support SSDs up to 8TB, users have the flexibility to upgrade storage as their gaming library grows.

 

Advanced Connectivity: Offering both Wi-Fi 6E and Bluetooth 5.2, the device promises faster and more stable connections compared to many counterparts.

 

Integrated Security: With the power button doubling as a fingerprint sensor, the device offers an additional layer of security not commonly found in comparable products.

 
Cons:
Size & Weight: Given its robust features and battery, the AYA NEO Geek 1S might be bulkier or heavier than some more compact options in the market.

 

Price Point: High-end specs and features might position this device at a higher price range than some competitors.

 
You can read more about it in our full AYA NEO Geek 1S review
here
. Are you new to handheld gaming PC's, check out our getting started guide
here
.
GEEK Spirit,Endless Gaming
AMD Ryzen™ 7 7840U
Innovate Handheld with Three Copper Tube Heat Dissipation
Graphene Patch
New "Pure White" Color
Easy Disassembly
Optimized Body Mold
Upgraded Trigger Experience
New Masterpiece in Tribute to Geek Spirit
Superb Performance, Flagship Three Copper Tube Heat Dissipation
AYANEO GEEK 1S
A Fully Evolved, Value-added 7840U Handheld
New Interpretation of Geek Aesthetics
Ultimate Product Strength without Compromise
Creating an All-around Superior Handheld Experience
Seven Upgrades, Uncompromising Excellence
Low Consumption and High Performance
Revolutionary Performance Upgrade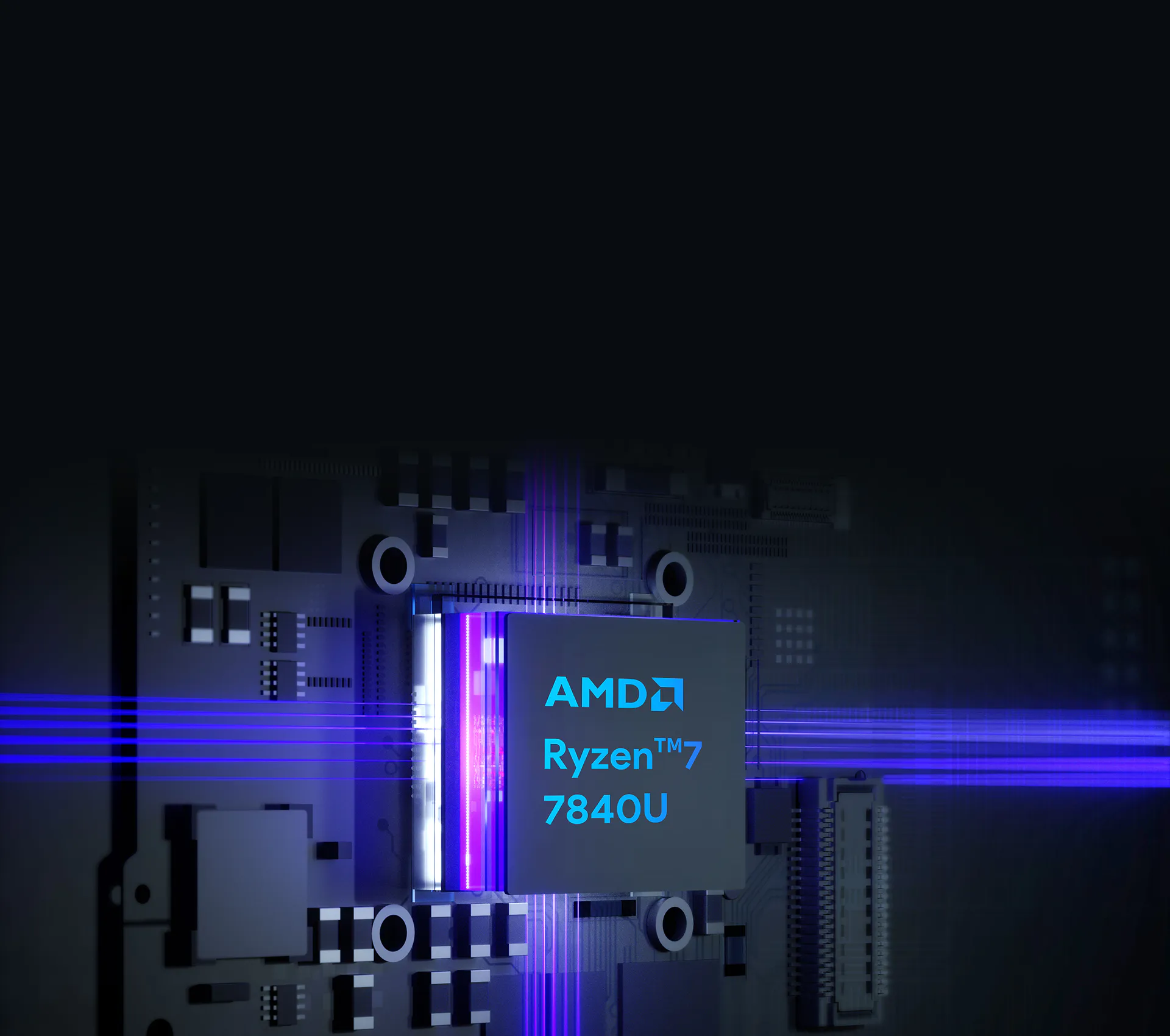 With the new Zen 4 architecture, not only the CPU performance has increased
dramatically, but also the energy efficiency has been improved so that
no matter how heavy the task is, it will be a piece of cake,
and the gaming life will be improved dramatically.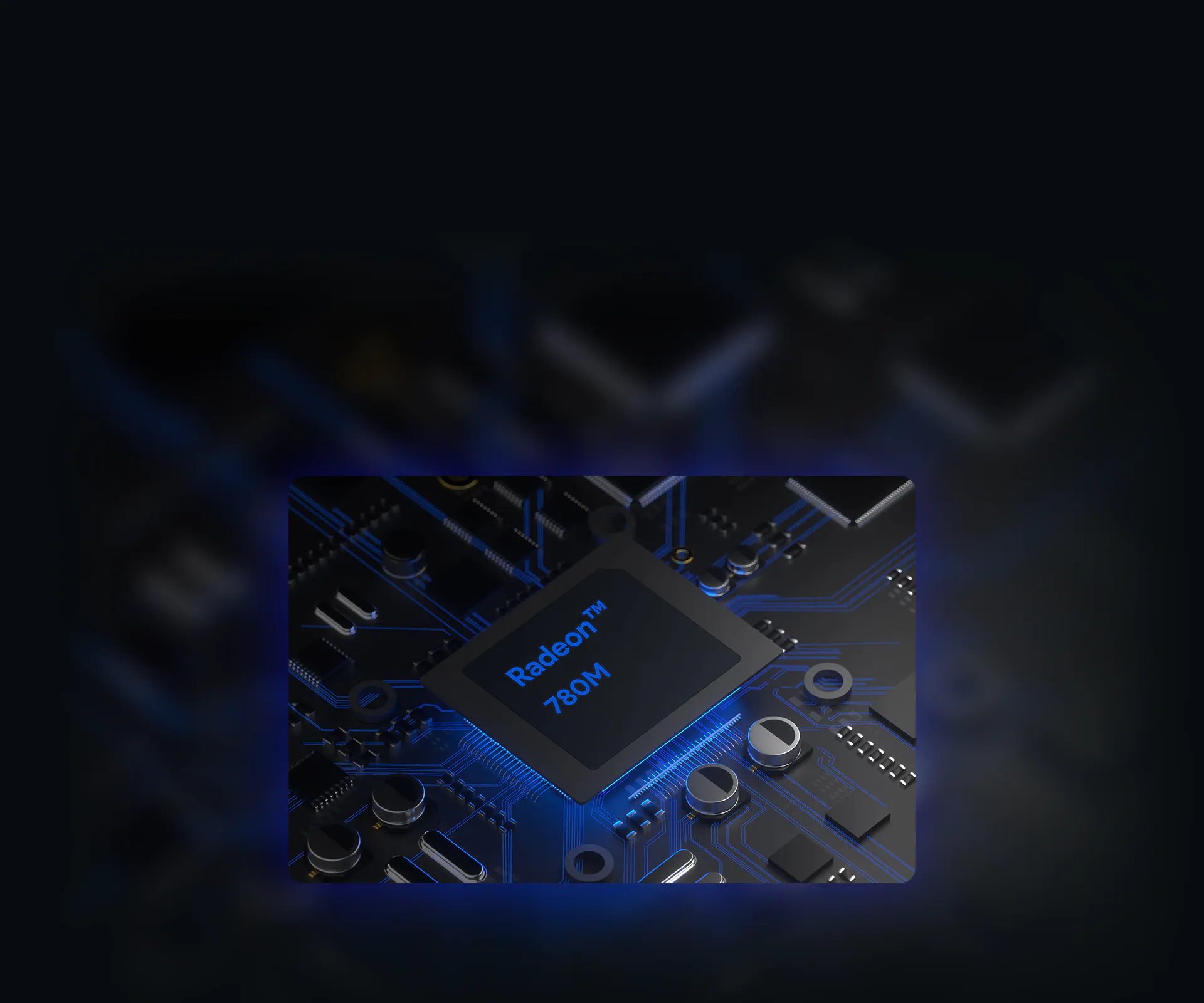 Featuring newly designed RDNA3 graphics architecture and lower power consumption,
Radeon™ 780M delivers graphics performance comparable to next-gen gaming console and easily
conquers AAA games, truly providing gamers with freedom AAA gaming experience.