Gaming Handheld, Handheld Gaming PCs, Handhelds
AYA NEO PRO Handheld Gaming PC
AMD® Ryzen™ 7 4800U w/ AMD Radeon™ Graphics
16GB Dual-Channel LPDDR4x @ 4266Mhz
1TB High-Speed PCI-E NVMe SSD
7″ H-IPS Touchscreen Display
WiFi 6E & Bluetooth 5.1 Support
​Note: Retro Power colour on pre-order ; By placing a pre-order, you will be charged upfront for the cost of the device.​
Availability:
Item on backorder - Order will be shipped once in stock.
From £1,149.95
If you fancy even more power, the AYA NEO PRO has you covered. Expanding on the 2021's AYA NEO, and coming with an AMD Ryzen 7 Processor, the AYA NEO PRO is a truly portable windows gaming handheld.
With the PRO line-up, there is now a stunning "Retro Power" model available for all retro gaming lovers out there.
Technology may have evolved, but when you pick up the AYA NEO PRO you realise really how much it has. And for the better.
There has been extra thought put into designing the "Retro Power" model to resemble previous consoles for that authentic retro feeling. But that's where it stops, after you pick it up and game on it, you realise that this isn't a old console.
Design isn't the only upgrade in the AYA NEO PRO – The processor is now an AMD Ryzen 7 – 4800U. This will ensure that your games run smoothly while being energy efficient.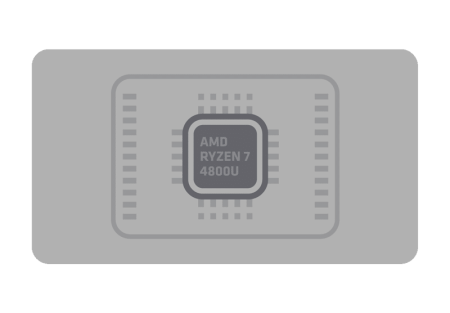 AMD, yes!
The AMD Ryzen 7 is built on TSMCs 7nm FinFET architecture to deliver great performance while being energy efficient. The Ryzen 7 4800U comes with 8 cores, which can boost up to 4.2Ghz when under heavy load.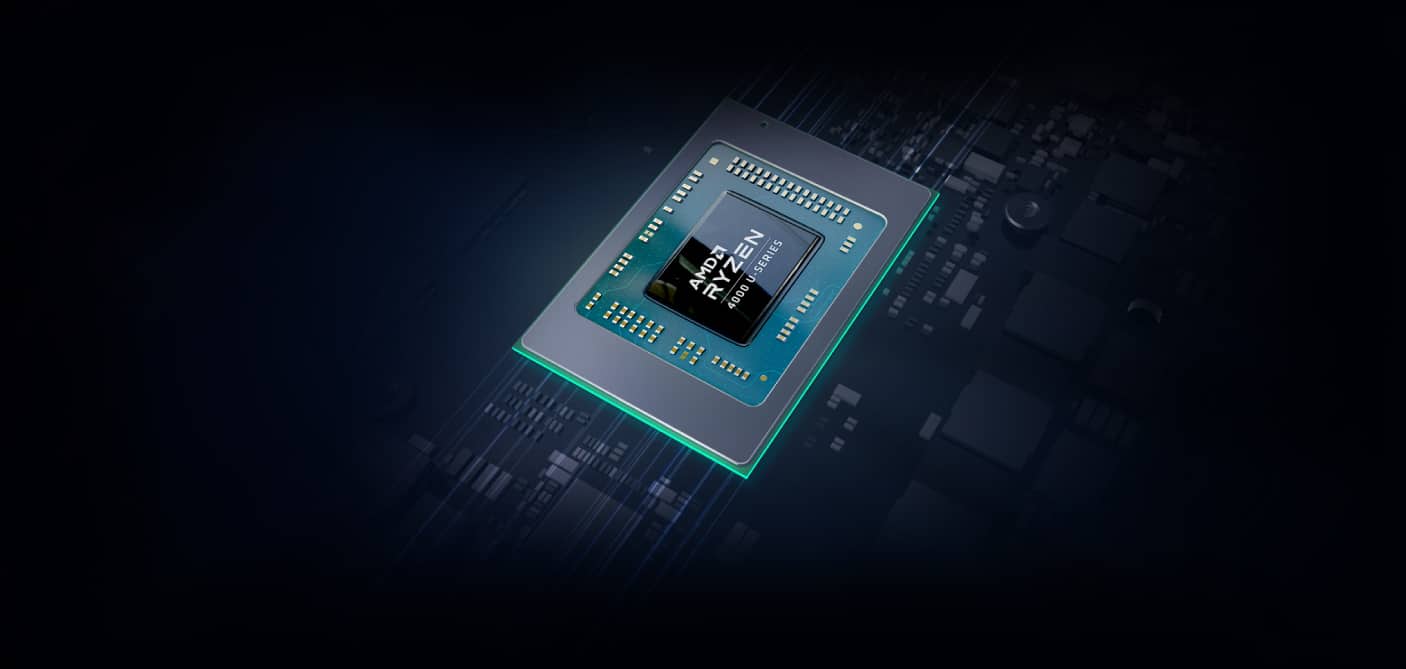 Ah, so cool!
The AYA NEO Pro comes with a fan that makes sure your powerful AMD Ryzen 7 Processor doesn't get too steamy.
Fast RAM and Plenty of Storage
Sporting 16GB of fast LPDDR4x memory and up to 2TB*2  of NVMe Solid State Storage. This will make sure you have plenty of space for all your favourite games and retro games, and that you can open more than 1 Chrome tab at once.
Gaming
Play your favourite games on the go with the AYA NEO PRO *1
1* – The games shown will run, however – The user should make settings adjustments to achieve desired performance.
2* – 2TB version of AYA NEO PRO is not currently available.
Software
OS
Windows 10 Home
Security
PIN
Processor
Brand
AMD
Model
Ryzen™ 7 4800U
Litography
7nm
# Cores
8
# Threads
16
Turbo Frequency
4.2 Ghz
Cache
8MB L3 Cache
Graphics Processor
Interface
Integrated
Brand
AMD
Model
Radeon™ Graphics
Turbo Frequency
1750 Mhz
DirectX Support
✓
OpenGL Support
✓
Display
Panel Technology
H-IPS
Surface
Glass
Touch-Screen
✓
Size
7″
Screen Resolution
1280×800
Pixels/Inch
215 PPI
MEMORY (RAM)
Capacity
16GB
Technology
LPDDR4x @ 4266Mhz – Dual Channel
STORAGE (ROM)
Capacity
1TB, Replaceable
Technology
NVMe
Bus Specification
PCIe Gen 3.0 x 4
Transfer Protocol
NVMe 1.3 & AHCI
I/O Interface
USB
3x USB Type-C 3.2 Gen 2
Video
2x USB Type-C 3.2 Gen 2 (DP 1.4 & PD Charging)
Audio
1x 3.5mm Headphone&Microphone Combo
Input
Keyboard
Windows Software
Mouse
Via Joystick
(Gaming) Joystick
Dual
(Gaming) Buttons
D-Pad with independent buttons, Gaming Buttons
(Gaming) Vibration
Dual-Motor
Amazing handheld gaming device
Such an amazing Windows 10 handheld device, great for emulation and Windows gaming. You can play pretty much evey aaa games runing at 30fps at low settings, which is absolutely fine for a small 7" screen.
Also great servcie from Droix as always. Placed the order and at around 3pm and got it next day without any problems. Highly recommended if you cannot wait for the Steam Deck.
The perfect Handheld!
The aya neo pro is actually the best handheld gaming system! A powerful machine with a nice design !
AYA NEO PRO
Great handheld Steam/Emulator Machine, It feels similiar to a nintendo switch in the hand, has a much better screen size than my GPD Win3.
The Win max 2021 is great but it is a bit of a chunk after a while.
This handheld is somewhere between those two, It's small enough to be very portable but has power and a biggish screen size.
Awesome handheld.
I've bought this handheld (because Steam Deck delay) at weekend with shipping to Poland. It was shipped at monday and at tuesday it was at my doors. After the setup i've tested many games and i was surprises how well they run at 10-15W TDP. Everything is working great and i'm happy with this purchase.
Fantastic Gaming handheld
It arrived later than planned but let me tell you it was well worth the wait.
It's very powerful device it can play PC games or most of them. I downloaded an Aya Neo launcher called AyaSpace and it lets alter the wattage and when I brought it down instead of the Battery lasting only 2 hours I more 4-6 hours of battery life.
My only issue is it doesn't have a built in mouse, I downloaded an emulator to emulate a mouse but it only works on the front screen, it doesn't work on games that requires a mouse. I do have a wireless mouse and will use that instead.
The Aya Neo is not cheap but I think it's worth every penny. As usual Droix kept me updated on the progress informing me it was going to be late.
A fantastic device from a fantastic company.
Thank you Droix.