The ONEXPLAYER mini Handheld Games Console is the smaller brother of the ONEXPLAYER Handheld. Smaller, not weaker! The ONEXPLAYER mini Handheld Games Console shares the same powerful Intel Core i7 11th Gen Processor with the ONEXPLAYER 1S.
Coming in at just 589 grams, the ONEXPLAYER mini is the perfect Handheld Games Console to just throw in your bag and pick back up when you got some time to kill.
It's like carrying around two Switch Lite consoles*
For the fashionistas that sport cargo pants on a daily basis, this gaming handheld literally fits in your pocket.
*Comparison made based on CPU Power
Holding it feels like you're being spooned
ONE NETBOOK sat down and went through their previous product line-up to learn on how they can improve the comfort on the ONEXPLAYER mini and, the results are pretty great! For starters, the body has seen some pretty big changes in the form of angling the corners at 145° which results in a more comfortable grip that allows for more hours of gaming. Furthermore, to aid with the grip the back of the handheld gaming device has also been redesigned to improve the comfort of your thumbs when operating the shoulder buttons. Winning races and defending your territory has never been this relaxing.
Original Japanese ALPS, ABXY Buttons and Analogue Triggers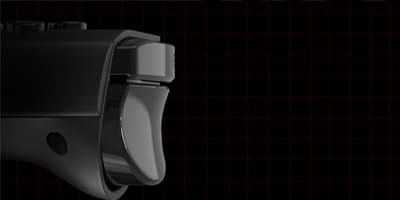 Original ALPS Triggers for an immersive experience and greater controls in FPS and Driving games.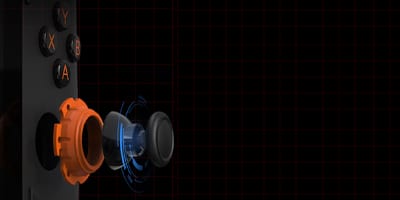 ALPS Joystick designed for E-Sports with a tested profile and 18° tilt angle.
Dual Vibration Motors built-in to bring that extra touch of realism.
11th Gen Intel Core i7 Processor
*slams device* This bad boy not only it's compact and portable, but the ONEXPLAYER mini sports the 11th gen Intel Core i7 – 1195G7 Processor.

That's a 4 Core/8 Thread Processor with 12MB of Intel's cream Smart Cache that can turbo up to 5.0Ghz.

Now let's talk about visuals. ONEXPLAYER mini Handheld Games Console is using the Intel Xe Graphics.
That's not just any other graphics processor. Coming with 96 Execution Units and playing games like Forza Horizon 5, DOOM Eternal and Crysis, the games played on the ONEXPLAYER mini Handheld Games Console will look so realistic that will alternate your perception of reality. (Don't quote us on that last bit)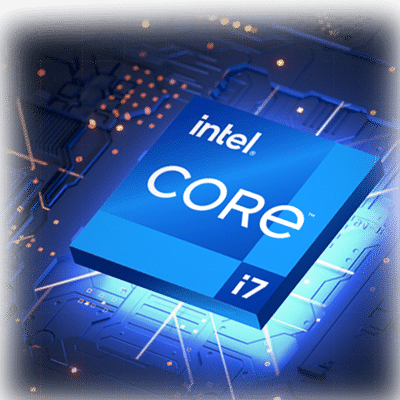 A gaming handheld pc that not only looks good, but makes games look good.
While the ONEXPLAYER Mini Gaming Handheld shares that same kickass GPU with its bigger brother, the ONEXPLAYER 1S, there are still some advantages to getting the small guy.

For starters, you have a smaller/less GPU hungry display – Which means that you can output games at higher quality or higher FPS (Cool, heh?)

Not only that, but the GPU found in the ONEXPLAYER mini Handheld Gaming PC by One Netbook is comparable to an Nvidia MX350 dedicated Graphics Card.

This allows the PC Gaming Handheld to run games released in recent years at a respectable FPS.

This portable gaming handheld can also emulate Retro Gaming Titles with ease, allowing you to even emulate PlayStation 3 titles. This is a breakthrough in computing, especially in this form factor.
The ONEXPLAYER mini is paired with the fast dual-channel 16GB LPDDR4X 4266mhz RAM directly integrated onto the motherboard for faster access and more power.
Coming in two flavours: 1TB and 2TB, both have a great deal of space for your favourite AAA and Retro Games. The storage is a fast PCIe NVMe chip with reading speeds up to 2242MB/s.
Windows 11 gives the ONEXPLAYER Mini an amazing and clean interface to work and play with, while staying true to the Windows experience.
New features like the tight XBOX integration, AutoHDR and DirectStorage will play a great role in making your games feel smoother and running better.
With Windows 11 you can take full advantage of XBOX GamePass and other Cloud Streaming Services for even more options when it comes to the question "What am I going to play tonight?"
*Game streaming services require subscription – not included